This is a special Top Contributor post as Laura Ritchie has been with Physiopedia from the very beginning. She is a fabulous advocate for our profession and consistently brings new insights from her clinical practice to the team and rehabilitation content.  It is a pleasure to highlight Laura's contribution to the growth of Physiopedia.  Thank you for being such a steadying force and for always seeing the potential in Physiopedia.  Please congratulate Laura for being our Top Contributor for May 2022!
Your name: Laura Ritchie
Time active with Physiopedia: I've been volunteering with Physiopedia since 2012.
Current role with Physiopedia:  I am a Content Editor, typically editing existing articles to update references, add media and standardise formatting. Occasionally I create new artic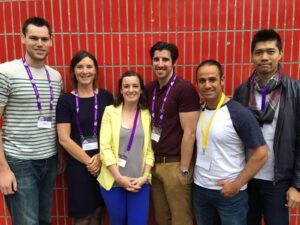 les as well, depending on the Topic of the Month and my own interests.
Where did you go to university/college? I have a Bachelor of Science in Kinesiology, a Master of Physical Therapy and a Master of Clinical Science (Manipulative Therapy), all from the University of Western Ontario in Canada.
Where do you work? I work in Canada in a private multi-disciplinary rehabilitation clinic in London, Ontario, where we see patients in private, workplace injury, motor vehicle collision and long-term disability programs.
Describe your role: I am the Clinic Director at the clinic, so about 30% of my time is spent in administration (e.g. HR, financials, marketing). The other 70% is spent on in-patient care. I work with patients with general musculoskeletal conditions as well as more specialized programs for concussion rehabilitation, cancer rehabilitation, vestibular rehabilitation and pelvic physiotherapy.
In addition to these roles, I also enjoy being a Clinical Instructor for physiotherapy students from Western University. I love watching students become more confident over the course of their placements. Their excitement and pride when on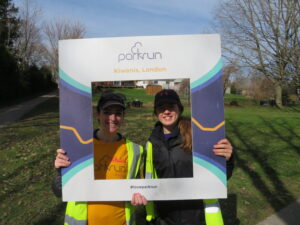 e of their patients reports significant improvement is something really special to behold.  During their placements, my students create an original article for Physiopedia on a topic of their choice and they volunteer for a parkrun event, both of which tie in nicely with their placement requirements about community health promotion and advancing the physiotherapy profession.
What is the most rewarding part of being a physiotherapist?  The most rewarding part of being a physiotherapist is definitely helping a patient achieve a good clinical outcome, whether it's sleeping through the night again, getting back to work or being able to do the tasks they want or need to do again. Pelvic physiotherapy is particularly rewarding in this regard, given the higher levels of psychosocial factors that are often associated with pelvic dysfunction.
What are some of the more challenging aspects of being a physiotherapist?  Time management! There are not enough hours in the day to get everything done as effectively and efficiently as I (and I'm sure my patients and colleagues!) would always like.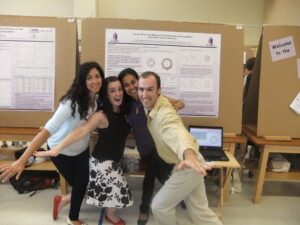 What are some of your professional passions? I am passionate about promoting the physiotherapy profession and so, as well as volunteering with Physiopedia, I have also volunteered in various roles with the Orthopaedic Division of the Canadian Physiotherapy Association for around ten years.
What are a few of your personal passions?  My three kids are my main passion and every week is a whirlwind of trying to keep them happy and healthy. It is a joy watching them grow and develop their interests, especially when they get excited about things that I love such as running and playing soccer! Combining my passion for running and health promotion, I established a parkrun event in London ON in 2018 and continue as Event Director for Kiwanis parkrun. My kids are regular features at our parkrun, often waving pompoms and handing out finish tokens.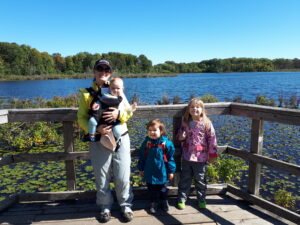 What would be your advice to a newly graduating physiotherapist? Don't rush to take every course that's available. Choose one that will complement your main professional goal and take your time to really process and apply the information from that course before taking another.
Where do you see yourself in 5 years?  I am happy in my clinical role but I do also have an interest in research and global health so I would love to be able to combine those interests while continuing to work clinically. I also plan to expand my clinical education in pelvic health and vestibular rehabilitation.
What are the best things about being a Physiopedia volunteer?  The connections that I have made and the fascinating perspectives I hear about through other volunteers are my favourite things about being a Physiopedia volunteer.
How has being a Physiopedia volunteer helped your professional development/career progression?  I think the biggest way that volunteering with Physiopedia has helped me professionally is by increasing my confidence. I have learned how to write and edit with Wikitext, I have learned about media copyright and created an educational audio Powerpoint for volunteers on the subject, I have engaged with many people at the Physiopedia booth at different conferences, and I have written several general blog posts and became savvier with social media as part of the PP SoMe at the IFOMPT conference in Glasgow. With all of these experiences and skills, even though they are not directly related to my clinical practice, I think they have made me a more rounded and confident clinician, which in turn, does impact my interactions with patients and colleagues.
What are your hopes and aspirations for Physiopedia?  I hope that Physiopedia will continue to receive the necessary support in order to keep providing more clinically relevant, detailed educational material, particularly content that can be provided quickly in response to current global events.
What is your favourite Physioplus course?  I love the course that I did on Global Health.