Adopting lifestyle medicine strategies for the management of Parkinson's disease will improve outcomes for your patients.
Parkinson's disease is a complex condition which affects both motor and non-motor systems of the body. Management of the conditions is equally complex because numerous variables affect the effectiveness of treatments used. This means holistic treatment strategies are a great approach for you to adopt for your patients particularly to complement medications.
In these new courses created by Z Altug you will learn how to unlock the power of adopting a holistic lifestyle treatment approach for your patients.
Course Instructor – Z Altug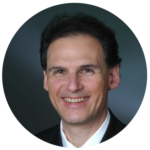 A physical therapist with a passion for integrative and lifestyle medicine
Z Altug is a board-certified doctor of physical therapy with clinical experience treating musculoskeletal conditions. Z uses integrative and lifestyle medicine to help his patients and clients recover and heal. He is the author of the book Integrative Healing (Cedar Fort, Inc, 2018). He treats patients privately in Los Angeles and serves as a lecturer for several universities.
The Courses