Take part in our new programme of courses to learn all about sporting injuries, lifestyle strategies and developmental assessments in children.
In partnership with ReLAB-HS we have a brand new programme of 7 courses which will teach you the foundations of holistic management of children health. You will cover everything from how to assess developmental milestones to spot and treat common sporting injuries in children. Everything you need to know will be covered in this programme.
We are really proud to say there is something for everyone in these courses regardless of how experience a clinician you are when it comes to working with children. The lessons you learn will be directly applicable to your clinical setting. Find out more by watching the promo video below.
Instructor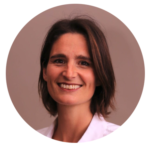 Tracy is a child and adolescent health physiotherapist, mindfulness teacher, pain practitioner, lecturer and trainer who is based in South Africa. She uses an integrative and functional medicine approach in order to facilitate a journey towards wellbeing. Her special interest lies in paediatrics and the adolescent patient, although she has a varied caseload of all ages.
Tracy divides her time between running her private practice in Stellenbosch and consulting privately, as well as lecturing and facilitating both the Physifun Programme and some of the modules on the Train Pain Academy Pain Certification Programme. She has a Masters Degree in Sports Physiotherapy, a Certificate in Pain Management & Treatment, and a Certification in the two-year training programme in Mindfulness-Based Interventions Certification through Stellenbosch University.

The Programme
The brilliant thing about taking in part in this programme is that there is something for everyone regardless of how experience you are with working with paediatrics. By taking part you will be given an overview of the various biological, psychosocial, environmental and behavioural factors that affect a child's development and health. Tracy hopes to provide her participants with the understanding and practical take-home tools of how to capitalise on a child's nervous system's complexities to make significant and long-lasting changes to their patient's health and wellness.
Below is breakdown of each course within the programme. As always we recommend taking part in the courses sequentially however if you feel you just want to do a few or a single course then that's an option too!
The Courses
ReLAB-HS is made possible by the generous support of the American people through the United States Agency for International Development (USAID) and is implemented under cooperative agreement number 7200AA20CA00033. The consortium is managed by prime recipient, Johns Hopkins Bloomberg School of Public Health.