Learn how to cultivate an implementation facilitation mindset with Lucio Naccarella.
We have an exciting new course which forms part of our series of courses for Rehab-HS. In this new course you will increase your knowledge about implementation science. Specifically how to facilitate and embed evidence-based rehabilitation interventions into your services.
These skills are essential for all healthcare professionals and this is suitable for everyone regardless of which profession you are. Keep an eye out for more Rehab-HS courses coming out in the new future.
Course Instructor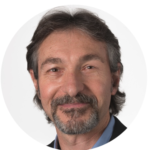 Lucio Naccarella is an Associate Professor in the Evaluation and Implementation Science Unit, at the Melbourne School of Population and Global Health, at the University of Melbourne.
Focussing on supporting health system changes through his work, Lucio has helped build evaluation capability within public sector organisations; evaluate health workforce models of care and development; and evaluate population health, health literacy and professional development initiatives. Lucio has published as first author in peer-reviewed journals and as part of project teams over 80 publications and 90 reports.

The New Course