Physioplus has already hosted two clinically impactful webinars, make sure you don't miss out on the next ones.
The range of features, events and courses on the Physioplus platform is continually increasing. Each week new courses are released with a wide range of books, journals and articles as well as forum activity and podcasts to supplement your professional development. We are also really happy to announce we are now hosting live-streamed webinars created and presented by our Physioplus Course Instructors.
Physioplus has members all around the world which means webinar times will vary accordingly but don't feel like you have to get up at 0200am to watch a webinar. All webinars are recorded and are available a week after the webinar took place and are available free to FULL and PRO Physioplus members.
Cost & How to Sign Up
When you sign up for a FULL or PRO Physioplus account you can get all the live and recorded webinars for FREE as well as access to more than 375 online courses. There are 2 subscription options:
monthly subscription £19.99 – cancel anytime
Webinars are also available for non-members at a cost of £20 per webinar.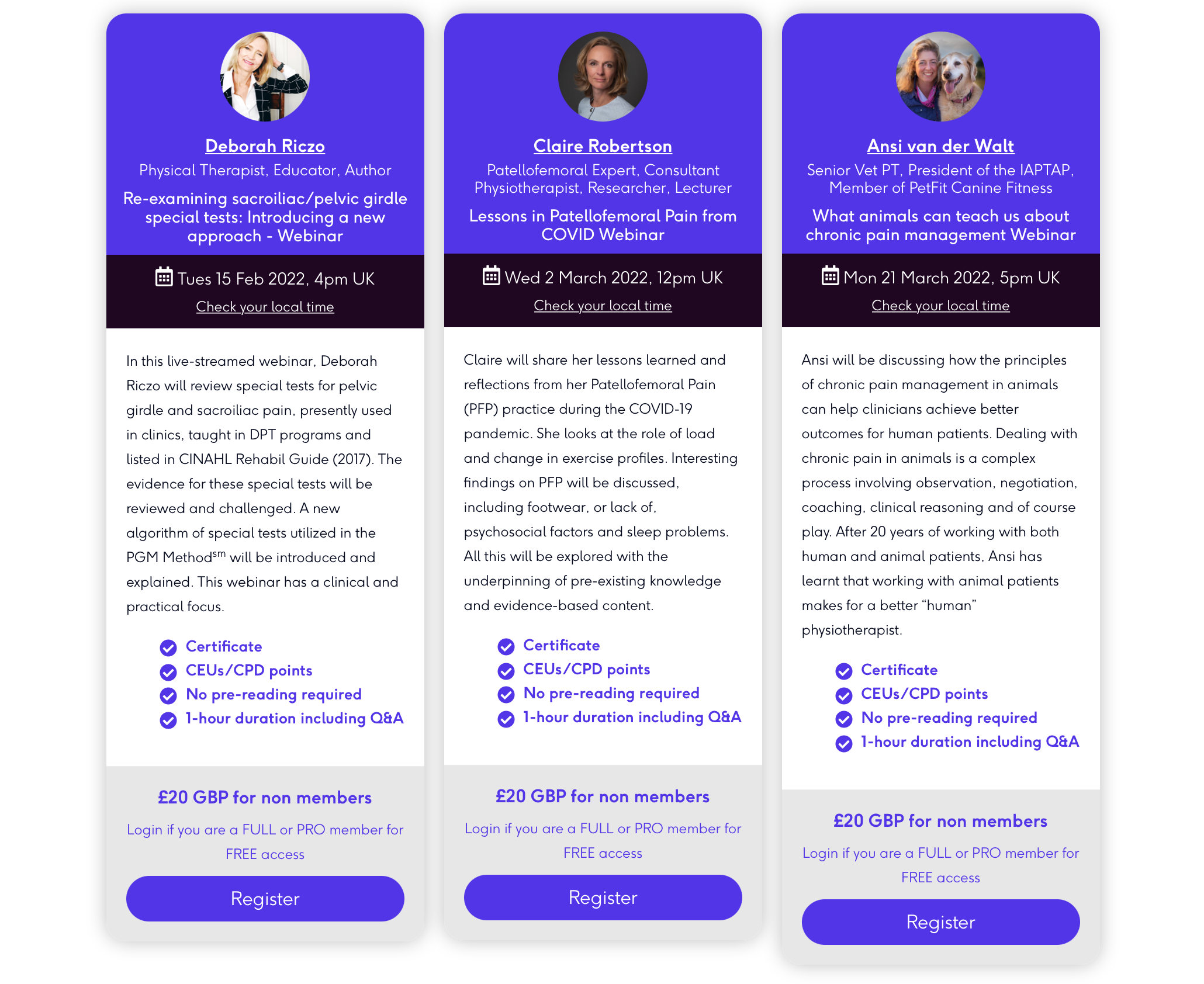 Previous Webinar Recordings
Webinar recordings are available one week after the webinar on Physioplus and available to members.