Have you thought about what happens to therabands after you've given one to a patient?
From how patients get to their appoints to what equipment you give them to perform their exercises, there are numerous ways your decision making in clinical practice affects the environment. It's not all bad news as this means there are changes you can make to your everyday work which can be positive for the environment.
In this new course, exclusive to Physioplus, Srishti Banerjee will guide you through ways you can think differently about your practice and expand your mindset to include the environment into your clinical reasoning.
Course Instructor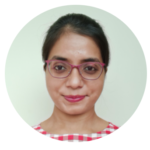 Srishti is interested in the mental health aspects of physiotherapy care and looking beyond the realms of traditional physiotherapy
Dr Srishti Banerjee specialises in neuro physiotherapy. She is currently working as an assistant professor at L.J Institute of Physiotherapy in Ahmedabad, India. Srishti is an executive committee member at the Environmental Physiotherapy Association. Her research interests include pathophysiology, clinical manifestations and rehabilitation in rare neurological disorders.

The Course – Sustainable Healthcare and Environmental Physiotherapy
There Are More Ways to Learn How To Be Environmentally Sustainable in Your Clinical Practice
On physioplus and Physiopedia we are keen to do what we can to help physiotherapy become an environmentally sustainable profession. This is why we collaborated with the Environmental Physiotherapy Association whose mission is to help is all envision, explore, enhance, and employ environmental physiotherapy during our clinical practice.
Through this partnership the EPA has created some exclusive content which is available for you on Physioplus. The details are available below.