Physiopedia pages are viewed more than 4 million times every month but do you know how the pages created and updated?  Physiopedia content is created by a team of volunteer physiotherapists who dedicated their time to helping the global physiotherapy community transform the lives of their patients.
The reason people volunteer with Physiopedia may not always be the same but the underlying theme is that we want to share and give back to the profession we love.  This makes sense when you think about the ethos of our profession – we empower and help people reach their maximum potential.
The Physiopedia Volunteer Community – Empowering Personified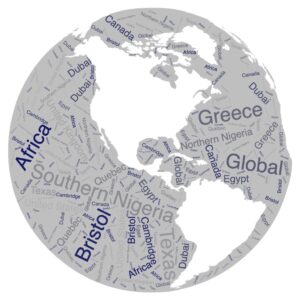 The Physiopedia team are spread all over the world and currently volunteers live in; Australia, New Zealand, South Africa, West Africa, East Africa, North Africa, European Union, United Kingdom, United States and Canada, Asia, Middle East, and the Caribbean.
We work remotely and meet up virtually once a month during our Team Huddle. Our huddles are a place where we support each other and share our stories. We discuss what content we need to create and update based on evidence updates from around the world. As a collective we work in countries with limited resources, active war zones and remote islands around the world, putting the important things into perspective.
This diversity helps us all better understand our own situations and what's happening around the world enabling us to make the best most relevant content for physiotherapists around the world.
We'll Be Welcoming New People To The Team Soon!
At our last huddle, we were all a little nostalgic – probably triggered by the current Physiopedia volunteer orientation course that started in November.  We shared what volunteering meant for each of us and how far we have come as a team.  Of course there was an underlying commonality in that we all want to give back to the profession that focuses on giving!