It's time to step up your knowledge of plantar heel pain.
Plantar heel pain syndrome is a tricky condition to manage as there are many different structures and mechanisms at play. The intricate nature of the foot and numerous bony and soft tissue structures are often a source of anxiety and confusion for clinicians.
In this brand new extensive programme of courses, Bernice Saban will take you through the evidence base, anatomy, assessment and treatment of plantar heel pain syndrome immediately removing any anxiety from your clinical practice.
The Presenter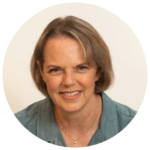 Bernice Saban is an experienced physiotherapist working with musculoskeletal problems, specialising in heel pain syndrome and trigger finger
Bernice  works in an outpatient orthopaedic clinic at Maccabi Healthcare Services, Israel. The treatment and assessment of plantar heel pain syndrome have interested her for many years and she has published 3 papers based on her research. Bernice is also a clinical tutor and a certified practitioner in Mechanical Diagnosis and Therapy (McKenzie Institute).

A 9 Course Programme To Transform Your Understanding of Heel Pain
Bernice has put together a comprehensive programme of courses for you to get to grips with the basics in the literature and take you through to how to apply this knowledge in practice. Head to the course via the link below to get started today.
The 9 Individual courses
Below we have broken the programme down into individual courses for you to do independently of the others. As always we recommend doing the programme start to finish but if there is a specific area you want to learn more about then check them out below!