An in-depth look at shoulder conditions with internationally respected clinician Ian Horsley.
Shoulders are complex structures and can cause confusion in clinical practice. Just thinking of muscles alone the number is immmense and intimidating and that's not even considering the 17 which attach to the scapula.
This makes clinical reasoning and understanding what you are seeing difficult to interpret. But fear not as we have some excellent courses as part of our shoulder programme to help you cut through the complexity straight to the most common pathology to look out for in your clinical practice.
The Tutor – Ian Horsley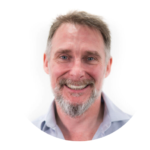 Ian Horsley is the lead physiotherapist for the North West English Institute of Sport and is clinical director of Back in Action Rehabilitation.  He has over 20 years experience and has extensive experience working in elite sports. For over 14 years he has worked for England Rugby Union with the last 6 for the Elite Squad.
He completed his PhD in examining musculoskeletal causes of shoulder injuries within professional rugby, and is currently reviewing the role of physiotherapy within the management of musculoskeletal injury. He has multiple publications in high impact factor journals and was part of th medical team for Team GB at the 2012 and 2016 Olympic Games. You can follow him on Twitter

Work with Ian in the Back in Action Rehabilitation Clinic
Back In Action Rehabilitation (Wakefield, West Yorkshire, UK) are looking to recruit a physiotherapist with experience working the musculoskeletal and orthopaedic setting to add to the MDT team . The role will be initially part-time and leading to full time, and will be accompanied by a personal development plan, which will be supported by the Clinical Director (Dr Ian Horsley).
In addition to this, the clinic runs monthly CPD sessions and peer support sessions.
The ethos of the practice is empowering patients to manage their treatment, and so there is an emphasis to work with patients in the practice gym, and provide bespoke rehabilitation programmes.
Minimal requirements are; ability to work in the UK (CSP membership), minimum of three years qualified, motivated and a team player.
Interested candidates should contact [email protected]
Learn from Ian Today – Take Part in His Courses
All 3 of Ians courses are available for you to take part in now. Each course is as excellent as the next and all will definitely help you manage those tricky shoulders!
The New Gold Standard
Physioplus truly is the gold standard for integration of all of your continuing education, professional development and telehealth needs for your organisation. It is setting the benchmark for what is possible in the physiotherapy IT space and you will not want to miss out on the opportunity to transform your practice. Try the free 2 week trial account now, after all who wouldn't want to be a Physioplus PRO?