Do uncomfortable conversations actually change anything? Find out in our new course presented by Jason Giesbrecht.
A courageous conversation is a discussion that is often difficult and uncomfortable but often hold to key to overcoming barriers to moving forward. There are often emotions on both sides of the conversation and and can be awkward, stressful, or challenging situations.
By taking part in this brand new and exclusive course you will have the knowledge and skills to confidently lead a courageous conversation in your workplace or your personal life and unlock the path forward.
The Tutor – Jason Giesbrecht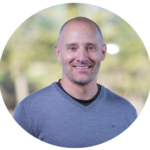 Jason is a seasoned senior healthcare leader and physiotherapist with more than 23 years' experience leading teams within large and complex healthcare systems.  He has successfully led across virtually all healthcare sectors and has held numerous senior-level positions such as Regional Director, Executive Director, Health Services Administrator and Chief Operating Officer.
During all of his courses, Jason will share his knowledge and experience with you transforming your ability to have challenging conversations, improve team dynamics and reflect upon your own journey into leadership.

The New Leadership Course
Jason's Other Courses