In this brand new series of courses Marissa Fourie will help you ensure that you use patient centred care by using the Calgary Cambridge Model during the patient assessment.
Communication is the most vital part of any patient interaction. Good communication has the chance to complete transform your patients outcomes whereas bad communication destroys trust and potentially a persons faith in the right treatment for them.
Skilful patient-clinician communication contributes to accurate diagnoses, effective management, better patient compliance and improved clinical outcomes. Research supports the use of patient-centred medicine, which dictates an individualised biopsychosocial approach to patient communication and management rather than a generic gaining of biomedical information.
In this new programme of courses you will explore The Calgary Cambridge Model which will provide you with practical evidence-based guidelines for a comprehensive medical interview across various disciplines in medicine.
The Tutor – Marissa Fourie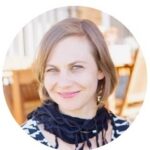 Marissa Fourie is a physiotherapist with a special interest in effective patient communication and the management of acute and chronic pain
Marissa Fourie is a registered physiotherapist in Stellenbosch, South Africa. She has a special interest in musculoskeletal conditions, management of acute and chronic pain, paediatrics and post/prenatal health.
Marissa holds a BSc in Physiotherapy from the University of the Free State and a Masters in Physiotherapy from the University of Stellenbosch. She has insight and experience in a wide variety of physical conditions, ranging from sports injuries, office-related pain, back- and neck problems, paediatrics, chest conditions, antenatal care and orthopaedic rehabilitation.

The Courses