It is that time of the month to recognize the efforts of a Physiopedia contributor. This month's recipient is someone who works tirelessly behind the scenes to capture the efforts of Physiopedia through numbers, while adding scientific rigour to our activities and projects.  Nicole is our Knowledge Translation Manager and often represents Physiopedia at international events such as the online World Physiotherapy Congress 2021.
She also makes meaningful contributions to our projects such as the annual Massive Open Online Courses (MOOCs) and most recently the ReLAB-HS project.  A special congratulations to Nicole, who has been awarded the following Congress Award: World Physiotherapy Outstanding Platform Presentation Award: North America Caribbean region, for her presentation "Participant Outcomes of a Massive Open Online Course (MOOC) developed as a response to educate physiotherapists on coronavirus disease 2019".  Outstanding job Nicole, you are deserving of being our Top Contributor for the month of June! Thank you for all you do and for representing Physiopedia with such professionalism.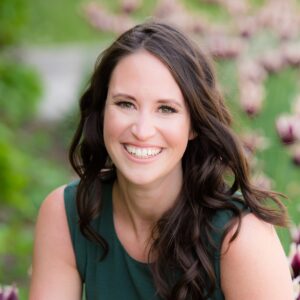 Your name: Nicole Beamish
Time active with Physiopedia: I began volunteering with Physiopedia in the summer of 2018.
Current role with Physiopedia: I am currently the Knowledge Translation Manager for Physiopedia.
Where did you go to university/college? I completed my physical therapy training (MScPT) at Queen's University (Kingston, ON, Canada). I also completed my Ph.D. in Rehabilitation Sciences at Queen's University.
Where do you work? I am an Adjunct Assistant Professor in the School of Rehabilitation Therapy at Queen's University (Canada).
Describe your role: With Physiopedia, I am currently the Knowledge Translation Manager. In this role, I have the opportunity to work with researchers and physiotherapists from around the world on different research and knowledge translation activities. Some of the highlights of this year have been working with the Physiopedia team on our WCPT presentations and different projects related to the ReLAB-HS project.
At Queen's University, right now my main role is teaching in the physical therapy department. During the past year, I have taught first and second-year students in many different areas, including functional anatomy, foundational clinical skills, cardiorespiratory function, spinal disorders and paediatrics.
What is the most rewarding part of being a physiotherapist?  Helping clients and patients attain their goals.
What are some of the more challenging aspects about being a physiotherapist?   Connecting evidence to practice.  Bridging the gap between research and clinical practice is a challenge for all clinicians and students.  But the art and science of our profession is what continues to push it to evolve and transform.
What are some of your professional passions?  I am passionate about research. My research interests lie in women's health, specifically, the musculoskeletal and cardiovascular changes that occur during pregnancy and in the postpartum period. I am also passionate about advancing the field of physiotherapy and global health through the dissemination of research knowledge into the clinical setting.          
What are a few of your personal passions? I enjoy spending time with my family, travelling and being outdoors.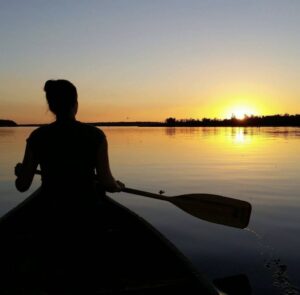 What would be your advice to a newly graduating physiotherapist? Never stop learning!
Where do you see yourself in 5 years? One of the greatest things about being in the physiotherapy profession, is that you never know where it may take you. In 5 years, I hope to be teaching, researching, learning and smiling!
What are the best things about being a Physiopedia volunteer? Meeting and working with physiotherapy colleagues from all around the world. Working on abstracts and presentations with physiotherapists in different countries can be so rewarding.
How has being a Physiopedia volunteer helped your professional development/career progression?  I have truly enjoyed the different opportunities and connections Physiopedia has created for me. Having the opportunity to work with physiotherapists from around the world on different research projects over the past 3 years has had such a positive impact on my professional development.
What are your hopes and aspirations for Physiopedia? For Physiopedia to continue to grow and improve global health through universal access to physiotherapy knowledge.
What is your favourite Physioplus course?  Great question! Physioplus is constantly adding new courses and content which makes it an incredible resource. I really enjoy the yearly MOOCs Physiopedia creates. The most recent MOOC, the Coronavirus disease programme, was unique as it stayed free to anyone, anywhere for almost a year (March 2020 – December 2020).  What is most impressive about this course is that over one million learners from 214 countries visited and engaged with this course!
Anything else you would like to share? Universal access to physiotherapy knowledge is so important to our profession. Physiopedia provides a unique platform for researchers with interests in physiotherapy, rehabilitation, and global health to openly share their knowledge and research results. If you are a researcher and looking for opportunities to reach physiotherapists on a global scale, don't hesitate to reach out to us.