It can be difficult knowing where to focus your attention when planning your career or evaluating next steps.  This post will help you to navigate the path to success by helping you zero in on where your focus should be.
It is really important to get your focus right when thinking about moving through your career. Should you spend more time sharpening the skills you already have or should you step into new territory and acquire new skills? The answer to this question is different depending on your circumstances and role you are in.
What Type of Clinician Are You?
One way of thinking about where our attention should be is the martini glass model. It's simple in nature and probably over simplistic for wiggly career paths BUT it does allow us the opportunity to think and reflect on where we are and where we want to go. So let's take a look at the three phases of the martini glass model.
The Martini Glass Model – 3 Phases
Beginner Phase – Focus needs to be broad, everything is still new and it's a bit like being a rabbit in a headlight. Make sure you pay attention to your clinical role models, begin to zero in on your super-skill and remember the most important words – I don't know.
Specialist Phase – The reputation building has begun and you are gaining those experience points to evolve your super-skill into something unique and indispensible. The depth of your focus and understanding extends into new areas but your focus is still narrow on your specialist area only. You begin to be in a position when you are the role model for those entering the beginner phase of their career. You can be left to your own devices as you are trusted to do your job well and are given freedom to achieve your potential.
Caution! It can be easy to become complacent within this middle phase.
Expert Phase – As you move towards the expert phase you need to broaden your focus towards things outside of your direct role to enable you to break new ground and connect services or subjects together. For physio's this may be moving towards advanced clinical practice or into management roles either way you need to focus on more than just your skills as a solo clinician. You are a source of knowledge for all, often you are breaking new ground and people seek your thoughts and opinions.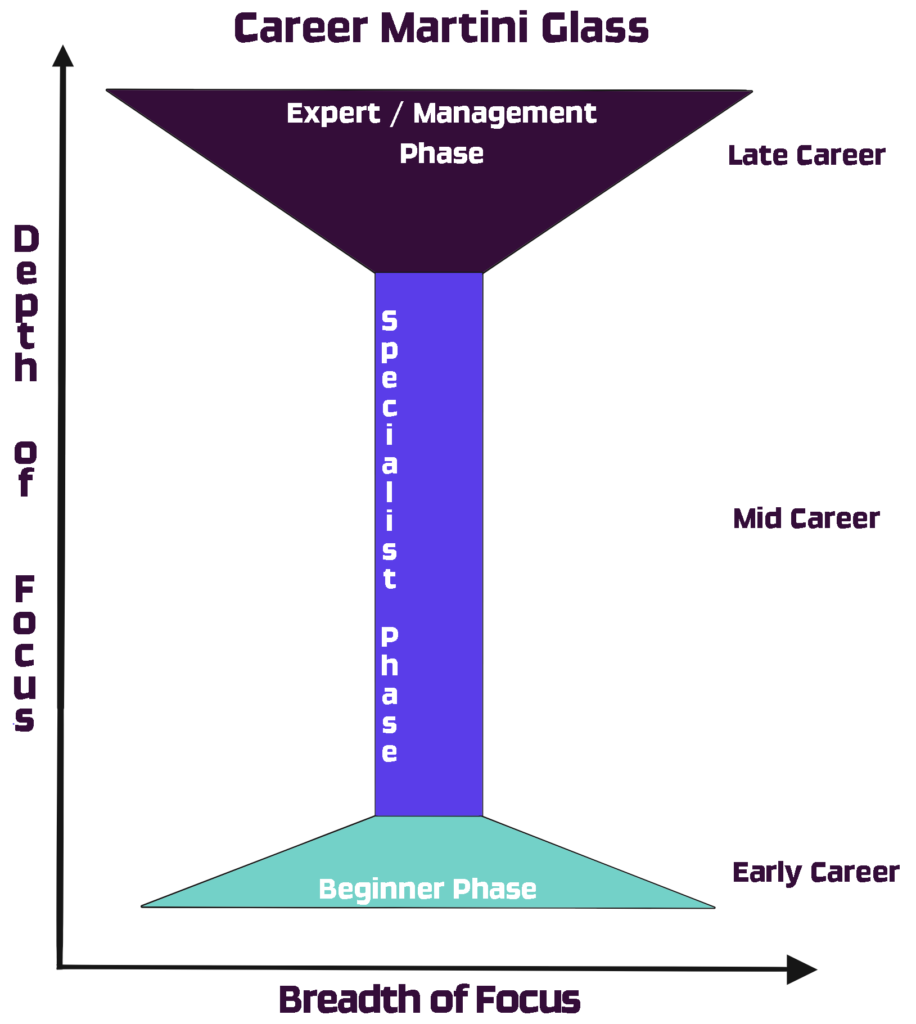 Planning for the Future
A five-year plan is a great way to give yourself some structure and general direction of travel. Setting aspirational goals is a great way to keep motivation high and you on track for where you want to be.
5 year plans don't have to be set in stone, they have plenty of room for movement and should be dynamic with you periodically reviewing where you want to be. They can also be as simple as you want.
Download a Simple Free 5 Year Plan
Shout out to RadReads for the inspiration for this post. Be sure to check out the great work Khe Hy and his team have created, remember to broaden your horizons beyond physio only content!