Take your understanding of the wrist and hand with Ian Gatt, a sport physio with extensive experience treating upper extremity pathologies amongst Olympic and Paralympic athletes. 
Approximately 25% of all sports-related injuries involved the hand or wristm with so many bones, ligaments, tendons and joints this is no surprise. If managed properly most athletes return back to peak performance without any long-term diability or impaired performance.
Unfortunately some players go on to develop chronic injuries and long-term performance inpairment, particularly those in sports that require repetitive motions. In this new series of courses Ian Gatt will provide you with the essentials to make sure your athletes recover back to peak ability.
The Tutor – Ian Gatt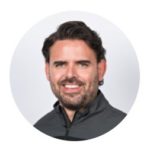 Ian Gatt (aka The Boxing Physio) is an Upper Limb Injury Specialist with the prestigious English Institute of Sport (EIS) providing an advisory role to Olympic and Paralympic sports. Ian has been a sports physiotherapist for over 20 years, with considerable time spent managing the sports science & medical services for the Great Britain Boxing programme.
Ian has attended major events supporting elite athletes on their path to success through Athens 2004, Beijing 2008, London 2012, Rio 2016, and current Tokyo 2020 Olympic cycles. Ian is also a published author on research papers and is currently a PhD candidate in Upper Limb Biomechanics at Sheffield Hallam University.

The Courses
You can complete these three courses individually however we recommend you complete them in sequence to maximise your learning opportunity.
These course have been accredited by the APC, SASP, TPTA and CERS. They are also recognised by CORU, the HCPC and US states under the State Board of Physical Therapy.