Shaimaa is very much deserving of the honour of being our Top Contributor for the month of March.  She works diligently behind the scenes on Physiopedia content pages as well as Physioplus course pages. She is the first to volunteer for tasks, is always engaged in team meetings and truly has a passion for being a physiotherapist and helping others. Shaimaa, thank you for your endless contributions and for your passion for life.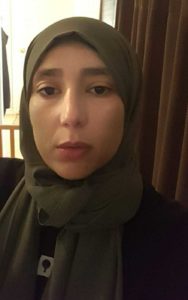 Your name: Shaimaa Eldib 
Time active with Physiopedia:  I joined Physiopedia in 2018, after finishing the Physiopedia volunteer course.  I have since been working as a part of the team for 3 years.
Current role with Physiopedia: Basically, my role as one of the content developing team members, is to create new pages and to review and update the existing pages with the best available scientific evidence.  Recently, I have started to work in collaboration with the Physioplus team with creating courses.
Where did you go to university/college? I earned my Bachelor's degree from Cairo University and my Master's degree from Sheffield Hallam University, United Kingdom (UK).
Where do you work? At the moment, I am on maternity leave, to look after my children so I am not active in a clinical role. But I have worked as a physiotherapist for many years in Egypt and Saudi Arabia.  Also, I had a clinical placement within the  National Health Service (NHS) in the UK as part of my Master's degree.
Describe your role:  Following graduation, I had a rotational role in one of the busiest educational hospital in my area, which gave me the chance to work with different caseloads; for example in paediatrics, neurology, orthopaedics and critical care.  Also, I have worked for 4 years in many out-patient clinics in the Middle East Area.
What is the most rewarding part of being a physiotherapist? Personally, I think helping people, providing hope and support. As physiotherapists, we can spend a great deal of time with patients during the rehabilitation process, making us extremely important in their life.  It is very rewarding when you see your patient pain-free and returning to their normal life and work commitments.
What are some of the more challenging aspects about being a physiotherapist? I think it is a challenging job to be a health care professional.  All the time you need to update your knowledge, learn new things as well as support yourself and your family. However, it is motivating and inspiring as well!
What are some of your professional passions?  Actually, I am interested in health research and I am working diligently to improve my knowledge and experience in this area.
What are a few of your personal passions?  Generally, I hope that all of us stay safe and healthy; especially during this pandemic.  Personally, I wish to return to my clinical role very soon and to improve my research skills.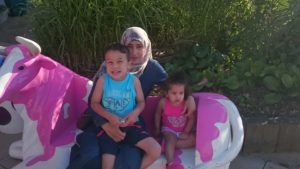 What would be your advice to a newly graduating physiotherapist?  My advice to newly graduated physiotherapists is to be patient and to try the best that you can to fulfill your dreams and passions.
Where do you see yourself in 5 years? It is really a hard question to answer.  But generally, I will work purposefully to achieve my goals.
What are the best things about being a Physiopedia volunteer?  Actually, it is an extremely useful experience to be part of the Physiopedia Team. Firstly, It is a safe environment to learn and improve your knowledge. Secondly, our Team has physiotherapists from all over the world and this helps with exchanging experiences and learning from each other. Finally, Physiopedia helps us to be connected with people who really need help, in terms of rehabilitation by collaborating with international organizations and institutions.
How has being a Physiopedia volunteer helped your professional development/career progression?  Being a part of the Physiopedia Team helps with updating your knowledge all the time.  I am always learning new things!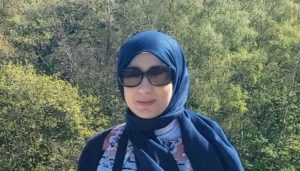 What are your hopes and aspirations for Physiopedia? I have nothing but best wishes for Physiopedia and the team.  I wish that Physiopedia will continue to be amongst the top platforms which help health care professionals and patients all over the world.
What is your favourite Physioplus course? Actually, it is difficult to say, as there are many useful courses on Physioplus. Particularly, I remember one about motivational interviewing and another one about promoting physical activity.
Anything else you would like to share?  I would like to thank every member of the team for their help and support. I am looking forward to lots of contributions and learning in the near future.