There is nothing more frustrating than having to email 3 or 4 people to try and find a time that works for everyone or trying to show someone how to do something over zoom. In this post Tarina talks you through her top tips for overcoming these wfh frustrations.
2020 brought many changes.  One major change was remote work.  I was used to seeing patients 4 days a week and doing 1-2 days of remote work, now I work remotely full time.  My situation is not unique and many physiotherapists all around the world had to make a major shift in the work they do and how they see clients.  I often get asked about the tools I use to connect with team members and presenters, who are based in countries all over the world. Here is my list of favourite technology tools, counting down to number 1.
5. Zoom
Zoom is the most used tool that comes to mind and has made connecting with people feel seamless. It forms part of my daily interaction with the Physioplus team and presenters. The screen share option makes working with a remote team easy as we are literally 'on the same page'.  If you don't have a paid version, the free option still allows unlimited 2 person meetings and 40-minute group meetings, and it is easy to reconnect to continue the meeting.
Oh and don't forget to change your background!
4. Timeanddate.com
timeanddate.com has 2 features that I often use.  The first one is the Event Time Announcer.  I use this to send a link so that team members can easily find the event time in their time zone. The second feature I like is the World Clock Meeting Planner.  This allows you to add different cities to a list and find a reasonable overlapping time to host a meeting. For small groups, I usually just take a screenshot and share it to quickly agree on a time.

3. Doodle
Doodle is another event scheduling tool that is very useful especially if you want to propose very specific time slots and create a poll to see which times will work best for a group of people. I have only used the free version.
2. Calendly
This was a game-changer for me.  Calendly integrates seamlessly with my google calendar and zoom and gives you a personal link to send to people.  Calendly allows you to manage your available time and how long in advance someone can schedule a meeting. The calendar will show in the time zone of the person viewing the calendar. Once they select a time it will send them a calendar invite with a zoom link and book the time in my calendar.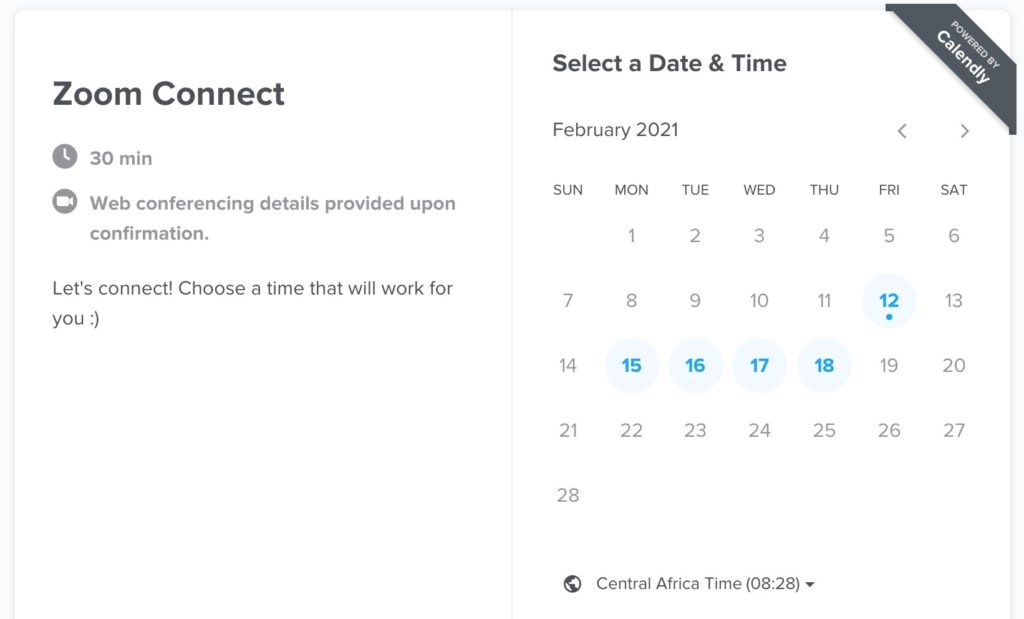 1. Loom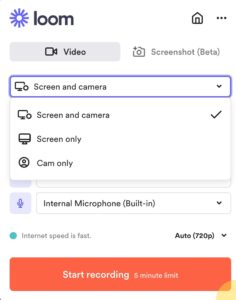 At the moment loom is my favourite tool to use! It is a video communication tool that allows you to make 5-minute screen sharing videos. The videos can include camera only, screen share with your camera on (placing your face in a small circle on the screen), or just screen share.  I mostly use the screen only option and make short loom videos for training, feedback, or to ask questions about the work I am busy with.
Videos are shared with a link and don't have to be uploaded or downloaded, which is a huge time saver. You can also create a library of videos and share the library link with team members which makes creating a repository of induction and training videos even easier.
What Works for You?
These are some of the technology features making my remote work easier on a daily basis. What do you use? Can you recommend any technology for remote work? Please share with us on social media.