There is no need to introduce Rachael, she is the reason we are all here, working collaboratively towards something we believe in. It started with a simple concept; applying technology to make rehabilitation information and resources easily accessible and free for all. From a humble blog to the world's most consulted rehabilitation website, Rachael and Tony have developed something special that we can all be proud of. With a fresh start to 2021, let us kick off the Top Contributor awards by highlighting the accomplishments of Rachael; Physiopedia Trustee and Physioplus CEO, and Co-Founder of both!
It takes interminable drive, determination and vision to grow Physiopedia and Physioplus. Rachael would want me to mention here that she could not have done it without the supporters, partners, collaborators and the volunteers which surround her. However, the orchestra is only as powerful as its Conductor. Please join me in thanking Rachael and Tony for their endless guidance and support, and for bringing together such a diverse, dynamic and global team. We are all making a difference, with Rachael (and of course Tony) at the helm.  Get to know Rachael further by reading her Top Contributor post below. Thank you for all that you do, Rachael!
Your name: Rachael Lowe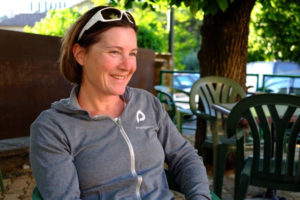 Time active with Physiopedia: Since day one!
Current role with Physiopedia: Co-founder and Trustee
Where did you go to university/college? Sheffield Hallam University
Where do you work?  Full time at Physiopedia and Physiopedia Plus (Physioplus)
Describe your role:  I oversee all activities at Physiopedia and Physioplus. At Physiopedia it is my responsibility to ensure that Physiopedia content is kept up to date and of good quality, and to make this available for free to anyone that wishes to gain knowledge from it. At Physioplus it is my responsibility to ensure that we have a growing set of online courses and resources available for health and rehabilitation professionals to use for their lifelong learning and professional development. I am an orientation post for the team, without whom we wouldn't be able to achieve all that we do.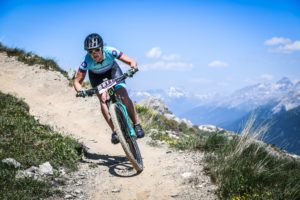 What is the most rewarding part of your role? I really enjoy uniting physiotherapists from all over the world as a team to contribute to the profession by sharing knowledge through Physiopedia. We are a fully distributed team who are spread all over the world, we have always been this way and have developed a super effective way of working remotely. Our monthly team (online) meetings are amazing, people join us from a huge variety of cultural and geographical contexts, it is a very special way to learn about our profession. I am very fortunate to be able to learn so much from them all!
I also enjoy hearing the Physiopedia success stories. The greatest motivation (for all the team) is when people get in touch to let us know how they have improved their clinical practice outcomes, or developed their clinical service, or upgraded their teaching resources and methods as a result of using Physiopedia or Physioplus. This is what we strive to do for rehabilitation professionals all over the world, especially where they struggle to access resources.
What are some of the more challenging aspects about your role? Definitely making a completely distributed team work! We have done this for over 10 years and there are still people on the team that we have never met in person. It is super special when we do get together in one physical location so we're hoping that this option will be available to us again some time in 2021!

It's also quite a challenge to raise understanding that Physiopedia is a charity, and everyone is a volunteer making altruistic contributions to keep Physiopedia available to everyone for free. There has been no financial investment and very little external funding given to date. This is the reason we set up Physioplus, to generate a revenue stream so that we can ensure that Physiopedia is kept available to all for free for ever. We would really like people to know that if they join Physioplus they are making a contribution to the physiotherapy profession worldwide, not only by keeping Physiopedia available to all but also they are funding our strategy to give Physioplus to health care professionals in low income countries for free.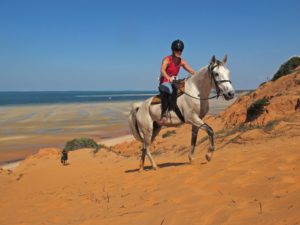 What are some of your professional passions? I love to see the growth in our team. Seeing skills develop and new leaders emerge. These are some of the unsung heroes of our profession!
What are a few of your personal passions? I'm an explorer! Exploring for me doesn't necessarily mean long distance travel to new countries or cities (although I do enjoy this!), it can also mean finding a new trail in my local woods or experiencing a new food or skill that I've never tried before. When I'm not working you'll find me in the garden, in the woods, in the sea or up a mountain on my bike, my skis or my own two feet.  However I am happiest when I'm on a horse!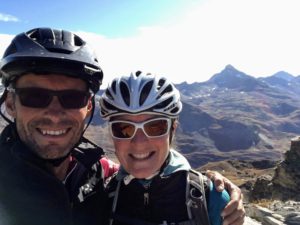 What would be your advice to a newly graduating physiotherapist? Explore! The global physiotherapy profession is diverse and has so many great experiences to offer by way of personal and professional development.
Never stop learning! Be sure to connect to the profession outside of your comfort zone. Connect with colleagues in other countries, experience a variety of clinical specialities, or use ideas form other professions to innovate, there is so much to learn!
Conserve your energy! Being in a caring profession can be a drain on your energy which isn't healthy for you or the people that you care for, don't be too generous with you energy!
Where do you see yourself in 5 years? It's a very timely question as we have just been awarded a grant for a project that will extend for 5 years (read about the grant here).  Considering this, I envisage that we will have successfully achieved our goals of developing internationally relevant rehabilitation curriculum, a set of online courses to deliver that curriculum and the integration of the curriculum and courses into education and professional development in a variety of different cultural and geographical contexts with a variety of organisations worldwide. Personally, I can never see myself not being involved with Physiopedia!
What are the best things about being a Physiopedia volunteer? I am still a volunteer at Physiopedia (I am paid for my role at Physioplus) and the best thing about being a volunteer is knowing that through Physiopedia I am giving something back and making a contribution to our global profession. But more than that, it's fun and we make a difference!
What are your hopes and aspirations for Physiopedia? I simply hope that people continue to see the value in using Physiopedia, in contributing to Physiopedia and in helping to keep it free and available for anyone to use where ever they may be.
What is your favourite Physioplus course? I really like the global health course, getting a better understanding of the diversity of our profession has been eye opening for me.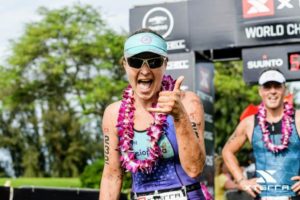 Let's make 2021 a year to thrive together!