Top Contributor for December: Vidya Acharya
For the month of December, let us recognize the efforts of a special individual, Vidya Acharya. Vidya is a physiotherapist with endless energy! She has a positive and dynamic personality and is always happy to lend a helping hand and guide new volunteers. She is consistently ready to take on new responsibilities and tasks, and keeps busy behind the scenes searching for new and evidence-based research to update Physiopedia, pages as well as share with the team. It is a pleasure to work with you Vidya, well done on all your accomplishments.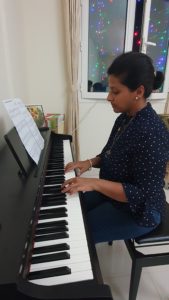 Your name: Vidya Acharya
Time active with Physiopedia: I started as a volunteer with Physiopedia in March 2018, exactly 2 years and 9 months ago.
Current role with Physiopedia: I create and review content on Physiopedia, which includes updating Physiopedia pages with relevant research and up-to-date literature.  I also contribute to Content Development Projects. Recently, I have assisted The Team in facilitating the Volunteer Orientation Course.
Where did you go to university/college?  Bachelors of Physiotherapy: C.M.F College of Physiotherapy, University of Pune, India.  Masters of Physiotherapy (in neuro-physiotherapy): Seth G.S Medical College & King Edward Memorial Hospital, Mumbai University, India.
Where do you work? I have taken a break from physiotherapy (PT) practice to raise my two kids after moving to the Gulf. Back home, I worked in reputed hospitals as well as in an academic institution.
Describe your role: My clinical role focused on treating neurological conditions. As a clinical therapist, my role included treating patients in intensive care units (ICUs) and rehabilitating patients affected by stroke, spinal cord injuries, traumatic brain injuries, Parkinson's, and Multiple Sclerosis. I gained clinical experience in paediatric PT as well. I also worked as an Assistant Lecturer in a physiotherapy college for a brief period after my post-graduate studies.
What is the most rewarding part of being a physiotherapist?
I love patient care and engagement, educating patients, and helping them to achieve their rehabilitation goals. The most rewarding part of our job is when a patient regains their lost movement.
What are some of the more challenging aspects about being a physiotherapist? Not getting an ideal outcome can be a challenging situation for a PT. With not much availability of resources when I used to practice, it was frustrating. But with the excellent availability of resources on Physiopedia, accessing valuable information is not an issue anymore.
What are some of your professional passions? I have a keen interest in academics and research. I am passionate about neuro-physiotherapy domains like techniques for correcting abnormal movements and regaining functions like gait, balance, and coordination. Motor learning and training motor control are my areas of interest. Besides, research in the microbiota, mitochondria, circadian clock and their effect on managing chronic conditions fascinates me.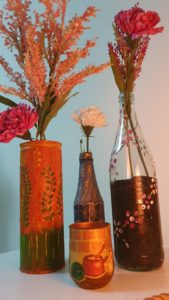 What are a few of your personal passions? I am passionate about music, and currently learning piano at a local institute. I have participated in annual concerts in 2018 and 2019. I love to read and I have a particular interest in science and history. Recently I have taken up bottle art!
What would be your advice to a newly graduating physiotherapist? My advice to a newly graduating physiotherapist would be to find out where his or her interest(s) lie and explore various specialities before selecting a niche.  Enjoy the journey!
Where do you see yourself in 5 years? No idea! It is a little tough to answer at the moment. I would definitely want to return to clinical practice in the future.
What are the best things about being a Physiopedia volunteer?
Physiopedia has provided me with a fantastic opportunity to contribute to the field of physiotherapy and paved the way for me to stay connected with the profession remotely.
It provides an opportunity to connect with bright physiotherapist professionals across the globe, and allows me to continue what I like to do best – creating articles related to physiotherapy.
How has being a Physiopedia volunteer helped your professional development/career progression? It has improved my writing and communication abilities, research talents and digital skills. Volunteering at Physiopedia has also helped me to stay up-to-date with the latest research and clinical developments. I have also learned how to perform thorough literature searches, evaluate the quality of the information and analyse the topic's relevance. Physiopedia has also enabled me to manage my time effectively and think critically.
What are your hopes and aspirations for Physiopedia? Physiopedia is an excellent website for budding physiotherapists across the globe who need a little help in improving the conditions of their patients. I aspire for Physiopedia to grow, to serve physiotherapists globally and expand its vision.  Physiopedia allows physiotherapists in challenging environments to learn and benefit from Physiopedia resources.
What is your favourite Physioplus course? I have just finished Introduction to Spinal Cord Injury and I am presently doing the course – Introduction to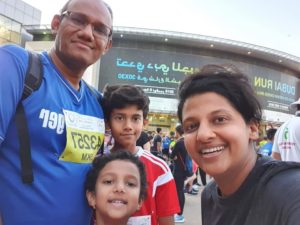 Neurology.
Anything else you would like to share? Physiopedia has provided me with a fantastic opportunity to contribute to this platform and help in creating a database related to physiotherapy information for various healthcare providers across the world; which would eventually benefit patients worldwide. I enjoy creating new content! Thanks a ton to Rachael, Tony, and the team for giving me this wonderful opportunity.