In these days of Covid-19 restrictions, conferences have been cancelled, or, in some cases, moved to an online, virtual format. I haven't had personal experience of any virtual physio conferences yet, but I have participated in a virtual literature festival, which I consider is a similar event.
I've never been to the Hay Festival, held each year in Hay-on-Wye, Wales. I've never even really considered going, as it's a large commitment to make in terms of time and money. We all have to prioritise our leisure hours and financial resources, so this event just didn't figure on my priority list, despite the fact that I'm interested in literature.
But a friend who has attended it for the past 16 years sent me a link to the Hay Festival website, urging me to register for this year's virtual festival, which was completely free. So I had nothing to lose: no time spent away from my loved ones, no boring travel time, no financial outlay – I was keen to engage, and registered for several 45 minute-long talks by various authors.
I watched the talks whilst doing a variety of things; sitting in the garden, painting walls and woodwork, washing dishes, eating lunch. I had none of my usual conference-fatigue caused by being in artificial light, breathing stale air, and spending too long sitting still. I learnt a lot, laughed a bit, and generally enjoyed myself. I happily made a financial donation, and if the Hay team decide to have a virtual version of next year's festival, perhaps running alongside the real thing, then I'm very likely to sign up for it.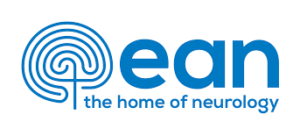 The European Academy of Neurology held their annual congress virtually last month.
An article in The Lancet reports that more than 42,000 people participated, whereas usually 6,000 people attend. The conference was free – I wonder how they funded it? – and as you might expect, people participating came from a much wider area geographically: usually 80% are European, whereas this year only 30% were. Interestingly, 30% of this years participants were in South America, so a real boost for CPD in that under-resourced region.
Also, less experienced (and less well paid) clinicians participated in higher numbers this year, with 40% being neurology residents or students.
I for one very much hope that virtual conferences are here to stay; perhaps running on alternate years, interlacing with traditional ones, or simply another platform running alongside the "real thing". Maybe the days of the elite clinicians and researchers primarily from Europe, the USA and Australia flying around the world to attend several international conferences each year are over, and instead a more egalitarian and also greener approach can spread our intellectual resources more widely and fairly.
Just like virtual conference Physiopedia is committed to making education free for all clinicians around the world.