Spinal Masqueraders Study Day – 13 Oct – Dublin, Ireland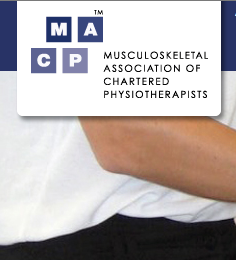 This is a highly interactive case study based day designed to help with the awareness, clinical reasoning and management of the 5 most common spinal masqueraders seen in physiotherapy practice: Spinal metastasis, Pancoast's Tumour, Ependymoma, Myeloma and Tuberculosis.  This day is designed for those working in extended scope roles, or those interested in progression into this field.  With an introduction on the current thinking about Red Flags by James Selfe, co-author of the Red Flags pocket book series and a session on clinical presentation mapping lead by Sue Greenhalgh, co-author of the same series.
Facilitators
Laura Finucane – Consultant Musculoskeletal Physiotherapist, East Surrey Hospital.
Sue Greenhalgh – Consultant Musculoskeletal Physiotherapist, Bolton Primary Care Trust.
Christopher Mercer – Consultant Musculoskeletal Physiotherapist, Worthing and Southlands Hospital NHS trust
James Selfe – Professor of Physiotherapy, University of Central Lancashire, Fellow of the CSP.
Tutor: Chris Mercer, Laura Finucane, James Selfe, Susan Greenhalgh
Date: Saturday 13th October 2012
Duration: 1 day
Cost: £110 MACP member, £120 Non-members
Venue: Cappagh National Orthopaedic Hospital, Finglas, Dublin 11
Location: Dublin, Ireland
Contact Name: Terry Smith
Contact Phone: 01202 706161
Contact Email: admin@macpweb.org
Web Link to Course: https://www.macpweb.org/home/index.php?p=402&id=134&page=1
No related posts.